I have spent thousands on it New engine in 2006 and was then re-conditioned in september 2007!
the engine
has currently done about 12 hours use so is just run in and goes very very well. It also has 'Plaining fins' attached to the engine leg which help it get on the plane quicker, help with stability, reduce fuel consumption and keep the front down at lower speeds. Has all power tilt and trim, always starts
The hull
of the boat is in good condition and the underside has been completely re-gelcoated 6 weeks ago so is in very good condition.
The interior
of the boat is nice but not in great condition. it isn't bad condition by any standards but not quite perfect. no rips or tears anywhere but afew scuffs etc..
The exterior
of the boat looks good as shown in pics. there are afew scuffs and scratches. the rubber trim split and has been glued back together in afew places but is very much detromental.
The trailer
is in very good condition, everything on it is new except the tow hitch which is in good cond. I Fitted new indespension units, new bearings,hubs & wheels to it in september 06, in 07 i completely stripped the trailer back to bare metal had it reinforced, all welds checked then had the entine trailer galvanised.
Its always been kept covered or in the garage & always cleaned and flushed after every use periodically started, allowed to warm up over the winter months.
The fuel tank is in built at the front of the boat comes with a spare tank which holds 22litres. There is an electric fuel pump.
Also has a built in bilge pump which is electric on a switch. has nav lights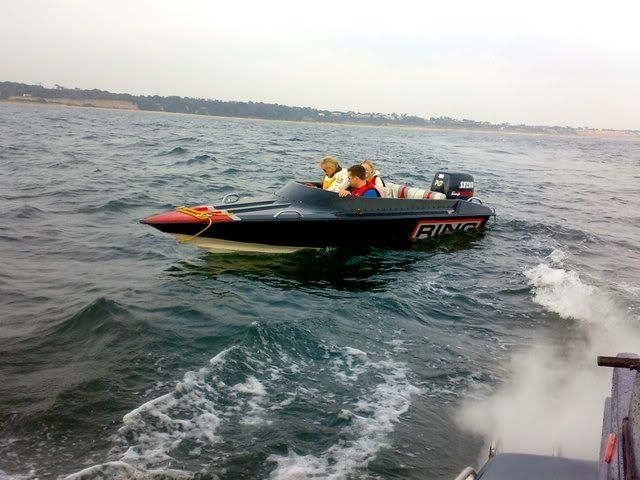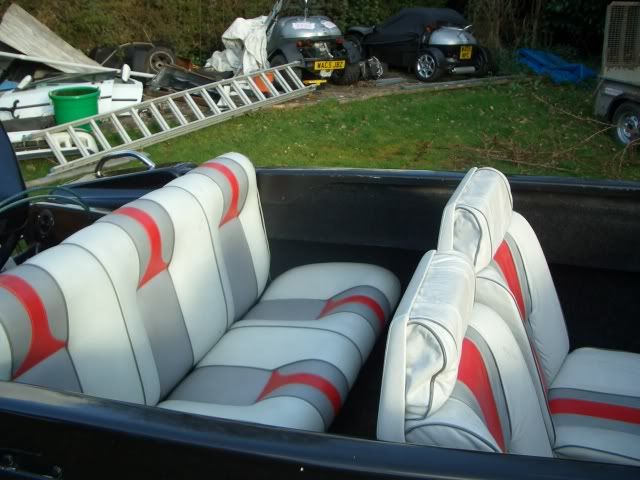 more pics at
http://smg.photobucket.com/albums/v4...t%20speedboat/
contact 07920815258
3000quid ono